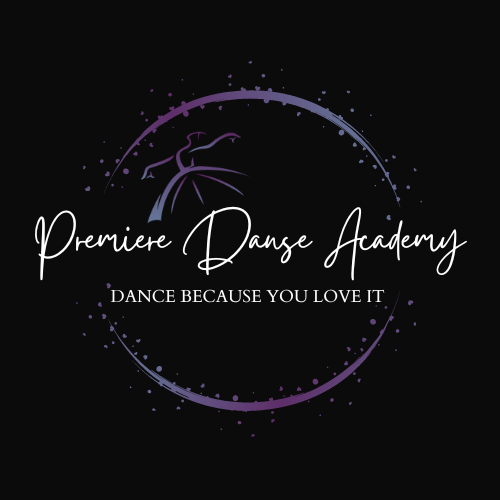 Dance Instructors
Experienced, trained, talented, and passionate!
Amy Eileen - Owner, Artistic Director, CoDirector of Premiere TEAM, Instructor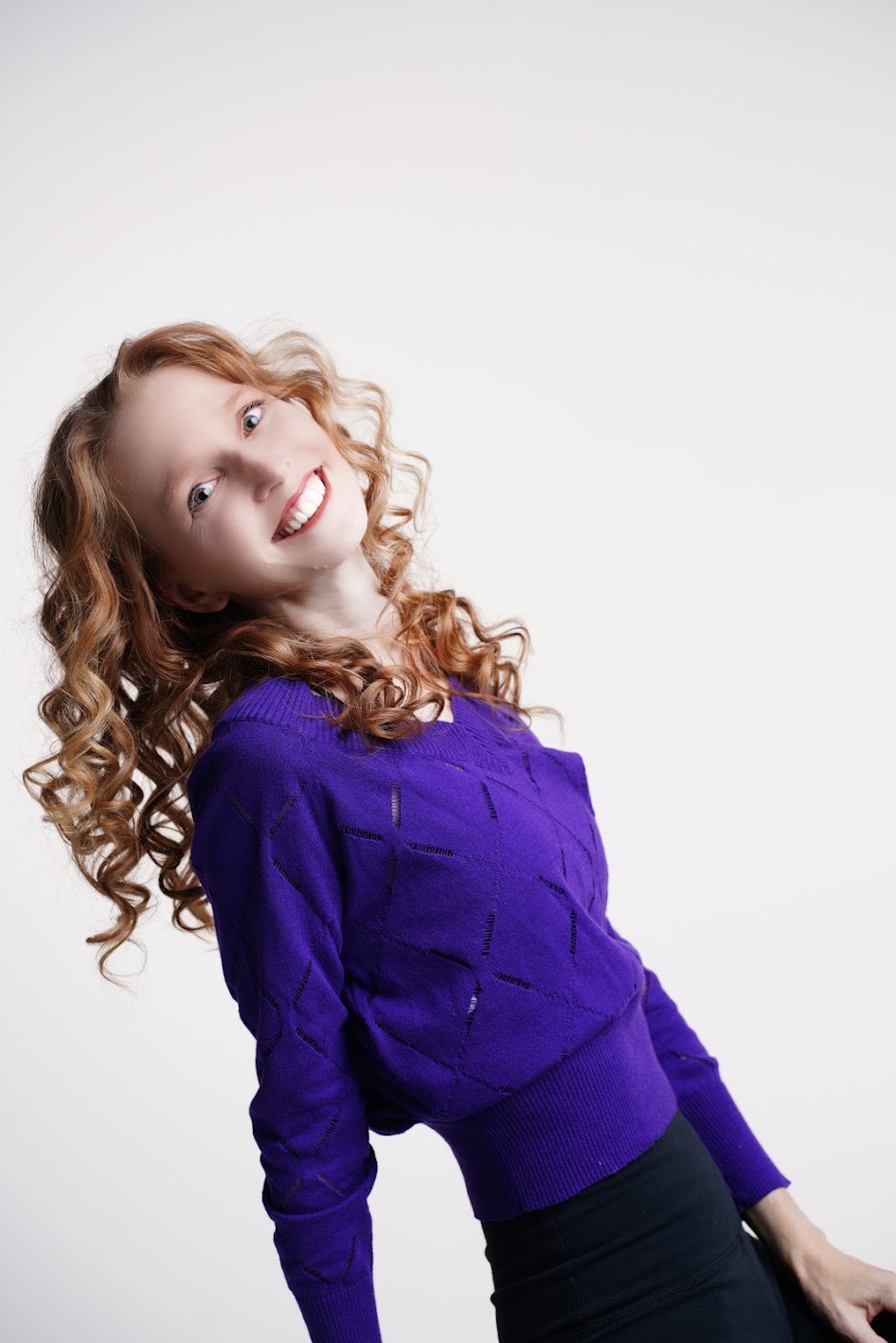 Amy Eileen, originally from Northern Pennsylvania, is the founder and Artistic Director of Premiere Danse Academy. Amy earned her BS in elementary and special education from Misericordia University, masters work in education from St. Joseph's University and the certificate in the performing arts program at New York University's Tisch School of the Arts. She began her dance education in the Poconos and later continued her dance studies at Broadway Dance Center and with master teachers in the New York and Philadelphia Area. She is the choreographer for Conestoga Valley High School Drama Department. Amy CoDirects Premiere TEAM; the performance dance team at Premiere Danse Academy. She is the founder of The Tap Intensive which brings some of the best tap training on the East Coast to Lancaster County. Amy is a Board member for the National Dance Education Association Awards Committee and feels blessed for the opportunity to bring awareness and recognize outstanding dance educators. In her free time Amy models, does print work, and commercial work under the agency Professionally Pretty, Central PA Talent, and Apex Studios NYC. She was a teaching artist for the Fulton Theater for over 5 years and a teaching artist in their Building Bridges Program. She has choreographed/directed productions for theaters, schools, and cabaret events for over 20 years. Amy travels doing guest teaching and teacher training to share the performing arts in PA, NY, NJ, DEL, CON, and MD. She has served as an adjudicator for NDEO Dance Scholarship Program. Amy has trained dancers that have performed in many local theaters, on National Broadway Tours, on Broadway, Cruise Lines, Alvin Ailey American Dance Theater, and for the Miss America Organization. She has been awarded Who's Who Among America's Top Dance Educators and Who's Who Among Leading Small Business Owners . Amy has worked with community outreach programs and organizations in Lancaster County bringing singing, dancing, and acting to children that do not have the ability to attend a dance studio or financially can not afford it. Amy is blessed to share her love for the performing arts with the youth and adults in Lancaster County and beyond.

Amy teaches private classes in ballet, tap, jazz, musical theater, technique, and audition preparation. Amy can assistant and guide your dancer through the process of finding the after high school college, dance program, or dance company for your dancer. Amy is also available to choreograph audition material for competitions, scholarships, and auditions.

Andrea Calderon - Instructor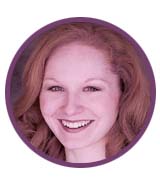 Andrea Calderon, originally from Lexington, Kentucky, holds a BFA in Performing Arts/Dance from Western Kentucky University. Andrea has performed, taught, and choreographed around the country over the past 20 years. Teaching credits include Dove Dance Studio (Oklahoma City), 3D Dance Studio (Sevierville, TN), Sight & Sound Conservatory, Cavod Academy, and Viktor Yeliohin's International Ballet Academy. Currently, Andrea also teaches dance at Lancaster Bible College and The Lancaster Academy of Performing Arts. Performance credits include five years with the award winning show Country Tonite in Pigeon Forge, TN (Matt Davenport Productions) and Branson, MO (Starlite Entertainment) as a featured dancer. She also spent two years working with her husband at Fee/Hedrick Entertainment, where she performed in The Miracle, Joseph... Dreamcoat, and Christmas at the Smoky Mountain Opry. Locally she has been seen with Servant Stage Company, PRiMA Theatre Company, The Magic and Wonder Show, and as a back-up dancer for Weird Al Yankovic at The American Music Theatre. Andrea feels very blessed and grateful to God that she has been living out her dream of dancing and sharing the joy of dance with others! When not teaching, Andrea is usually having fun and dancing with her husband(Wally), their two daughters(Joyanna & Juliet), and their two cats(Fred & Ginger). Psalms 149:3
Lakisha Welch - Instructor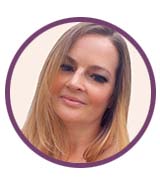 Lakisha Welch truly adores the wonder of theatre and education! A native of Lancaster, she has appeared locally in productions at the Fulton Theatre, EPAC, Theatre of the Seventh Sister and Mulberry Art Studios among others. In addition to regional and community theatre, she has performed in some fun shows such as the Philly Fringe Festival with Rev9 Dance Company and the ABC Thanksgiving Day Parade. At McCaskey High School, Lakisha teaches Theatre I-IV, International Baccalaureate Theatre and Intro to Dance Technique. Lakisha attended James Madison University as a Musical Theatre major and holds a Bachelor of Secondary Education in English from Millersville University. Subsequently, Mrs. Welch completed the Pennsylvania Literacy Network program through The University of Pennsylvania and holds a Master's Degree in Curriculum Design and Instruction from Concordia University. Over the last twenty years, Lakisha has taught Creative Dance, Ballet, Tap, Jazz, Tumbling, Musical Theatre and Voice at several Lancaster studios. Additionally, she has either directed, choreographed, written, produced, costumed, designed props (or any combination thereof) for local high schools including McCaskey, Hempfield, Penn Manor, Manheim Central and Lampeter-Strasburg. She also enjoys spending her summers as a Teaching Artist at the Fulton Theatre putting up musicals with teens from across the PA, NJ, DE, MD area! When Lakisha's daughter was old enough to start taking dance, she enrolled her in classes at Premiere Danse Academy; Lakisha is thrilled to join the staff here at Premiere! Mrs. Welch would like to extend eternal gratitude to all members of the Lancaster Theatre Family for the opportunities bestowed upon her and for keeping the fervor for theatre alive and timelessly mesmerizing in our community.
Tiffany Shrom - Instructor
Tiffany Shrom has been actively dancing since she was three years old. She attended Debbie's
School of Dance Inc. where she is now an Assistant Artistic Director, competition coach, and
instructor. She teaches private lessons, choreographs for her competition team, and substitutes at
several Lancaster area dance studios.
She graduated summa cum laude in May of 2020 from Slippery Rock University with a dance
degree in the Bachelors of Fine Arts program. While at the University, she studied and gained
experience in dance technology, film, research, performance, and choreography as well as
received her certification in Yoga. Her research in 2019, 'The Objectification of the Female Body
in Jazz Dance' was recognized nationally and published in Slippery Rock's Portmantua Journal.
Tiffany was named the Outstanding BFA Dance Major of 2020 by the SRU dance department.
Her dance experience and studies include working with many talented artists including: Grady
Bowman, Lindsay Fisher-Viatori, Chitra Subramanian, Jesse Factor, Jaya Mani, and Ursula
Payne.
Tiffany has performed countless dances over the years. Several noteworthy works include:
"SILKEN…EDGE" a dance film later accepted in the famous film festival Movies by Movers
through the American Dance Festival, Koresh Dance Company Showcase Series located in
Philadelphia, Prima Theater in Lancaster, FORGE Dance Intensive, and Gus Giordano in
Chicago.
Upon graduation, Tiffany has been a company member of the West Virginia Dance Company,
Emme Dance Collective, and LUNA! Over the past three years she has been assistant
choreographing her local high school musicals including Footloose, Pirates of Penzance, and
Seussical. Her newest adventures have been traveling to judge and adjudicate for nationally
known dance competitions such as StarQuest and Elite Dance Challenge as well as signing with
a modeling agency in New York.
Leah Ann Rooney - Instructor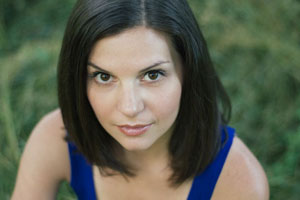 Leah Ann Rooney began her training at Linn McDonald Dance Co. where she studied all styles
of dance for over ten years. Additionally, Leah studied under such names as, Barbra
Weinberger founder of the PA Youth Ballet, Doug Bentz of Point Park University and School of
American Ballet. She was one of 30 dancers in the state selected to attend PA Governor's
School of the Arts where she majored in ballet and minored in voice. She has performed lead
roles in numerous ballets such as, Sugar Plum Fairy in The Nutcracker, and Lise in La Fille Mal
Gardee. Musical Theatre credits include: The King and I (Eliza), Phantom (Belladova) Bucks
County Playhouse, Christy (Christy) Footloose, Crazy for You, Kiss Me Kate Prather Family
Theatres. In 2007 Leah joined the cast of Sight & Sound Theatres where she took on the role of
Dance Captain for the premier show, In The Beginning. Other shows at S&S include; Daniel
(Queen Amitis), Psalms Of David (Story Teller), Miracle of Christmas (Orpha) Jonah (Jonah's
Sister.), JESUS ( Young Mary and Rachel ), Leah continues to teach,( Sight & Sound
Conservatory) perform, and choreograph in the Lancaster County area, where she resides with
her son Connor. Colossians 1:17
To dance brings joy. To create brings satisfaction. To teach and inspire makes the heart sing.